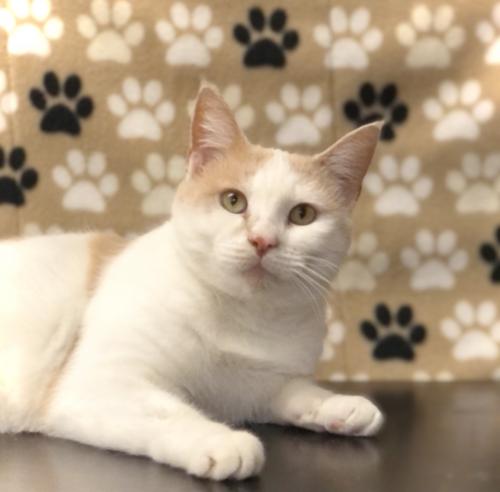 Claire is a sweet, kind cat who needs a quiet home. She is a Queen Bee who would do best as an only pet. She prefers snuggling on the couch to running around with toys but does enjoy a catnip mouse here and there. She likes to talk, even if her meow is not very loud. She desires to be around a small group of quiet bookish types-don't let her wild ear tufts fool you, she is not a party animal. Claire is spayed, up to date on her vaccinations, and will be microchipped prior to adoption. She has tested negative for FeLV and FIV.
Found your new Forever Friend?
Apply to adopt a new pet today.