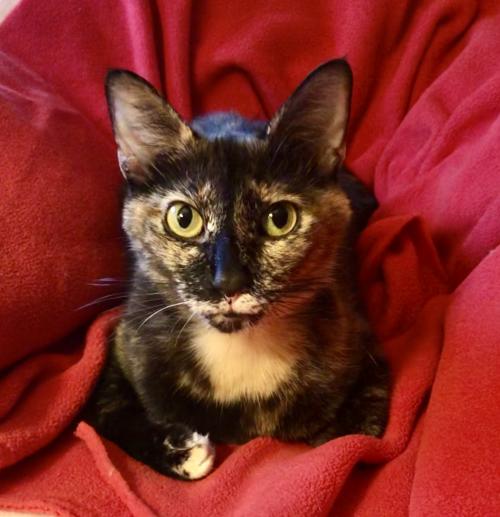 Ladies and Gentlemen, let me introduce to you, Sgt. Pepper and her Lonely Hearts Club Band! This beautiful mom loves attention and playing with her super cute kittens, or as she refers to them, The Fab Four! "A Day In The Life" of Pepper includes purring, rolling around and of course head bunting. A note from Pepper. I have a lot of love to give. Please consider adopting me along with one of my kittens… it's so much nicer when moving on, cause I'll get by "With a Little Help From My Friends". I'm looking for a forever home and a lifetime of love. "Will you still need me, will you still feed me, When I'm Sixty-Four?" Sgt. Pepper has tested FELV/FIV/HW neg, up to date on vaccines, dewormed, spayed, and microchipped. Documented yearly veterinary history preferred.
Found your new Forever Friend?
Apply to adopt a new pet today.