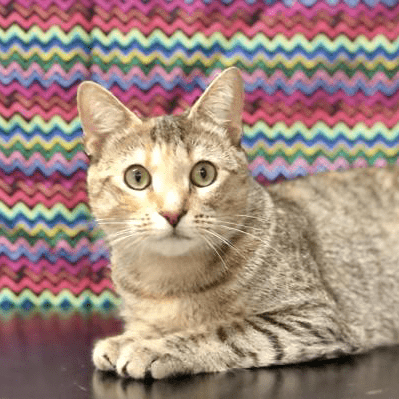 Spirit is such a sweet soul. From the moment she was rescued she's been an affectionate, calm and gentle girl. She's playful but also revels in affection and loves to be pet and get head scratches. She'll chirp at you if she wants to get your attention. Despite being a "teenage" mom, Spirit was an extremely doting momma to her SEVEN!! kittens. She's been a real trooper –never getting annoyed at her kittens' constant demands and always making sure that they were well fed and clean. Now Spirit deserves to have someone dote on her. She would love to be adopted with one of her babies (all named after alcohol) as she really enjoys being with them. Spirit has tested Felv/FIV/HW negative, is up to date on vaccines, has been dewormed, spayed and microchipped. An adopter with documented yearly vet history is preferred.
Found your new Forever Friend?
Apply to adopt a new pet today.