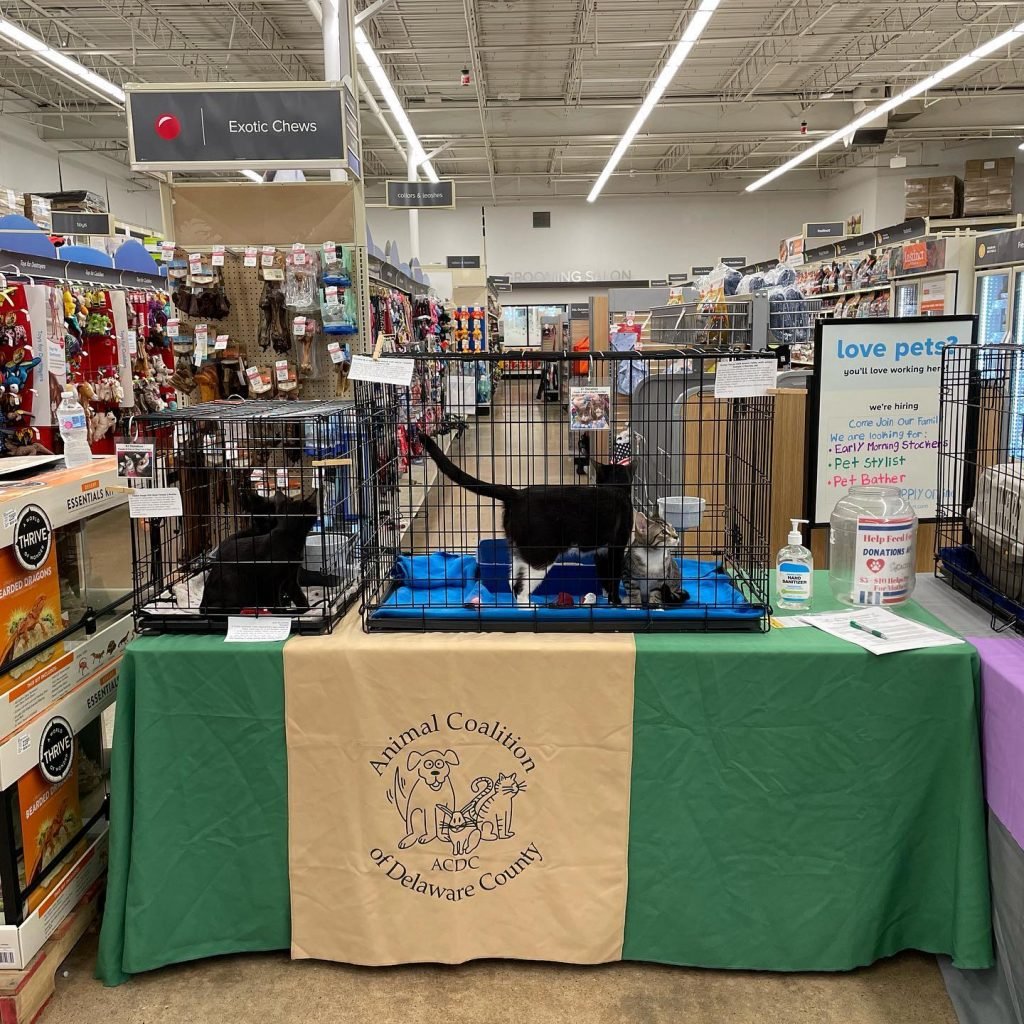 Outreach Event Coordinator
The outreach volunteers help increase the awareness of ACDC Rescue and hasten the adoptive process and even more new beginnings for our animals as a result of these fun events.
Our outreach events are often held at our adoption centers or local community-based events. These events help facilitate adoptions to those who may not have considered a shelter animal. It is a great way to expedite a new happy beginning for a homeless pet and to collect donations to assist in continuing our mission.
Events occur throughout the year on a variety of days and times. Events take place during the day, on weekends, or in the evening.
This Position Is Great For:
Someone who has a passionate Sales Pitch.
Someone who would like to come out and be social.
Individuals who are good at public events and public speaking.
Duties and Responsibilities:
Engage event attendees, providing information about ACDC Rescue.
Assist with set up and break down tables, tents, and chairs.
Acknowledge and greet people in a timely, professional, friendly, manner.
Oversee the booth and merchandise, engage with the public and listen to their stories.
Physical Demands:
Standing for periods of time, with frequent bending, kneeling, stooping, and reaching.
Occasional lifting and loading of event materials.
Qualifications:
All ACDC Volunteers must be at least 18 years old.
ACDC representatives must maintain a clean, neat, and professional appearance at all times and conduct themselves in a courteous manner.
Volunteers must act in a professional manner and conduct any social advocacy in a professional manner when representing ACDC.
Does this volunteer position as the Outreach Event Coordinator interesting to you? Click the button below to apply to volunteer and we will contact you with more information about this position.