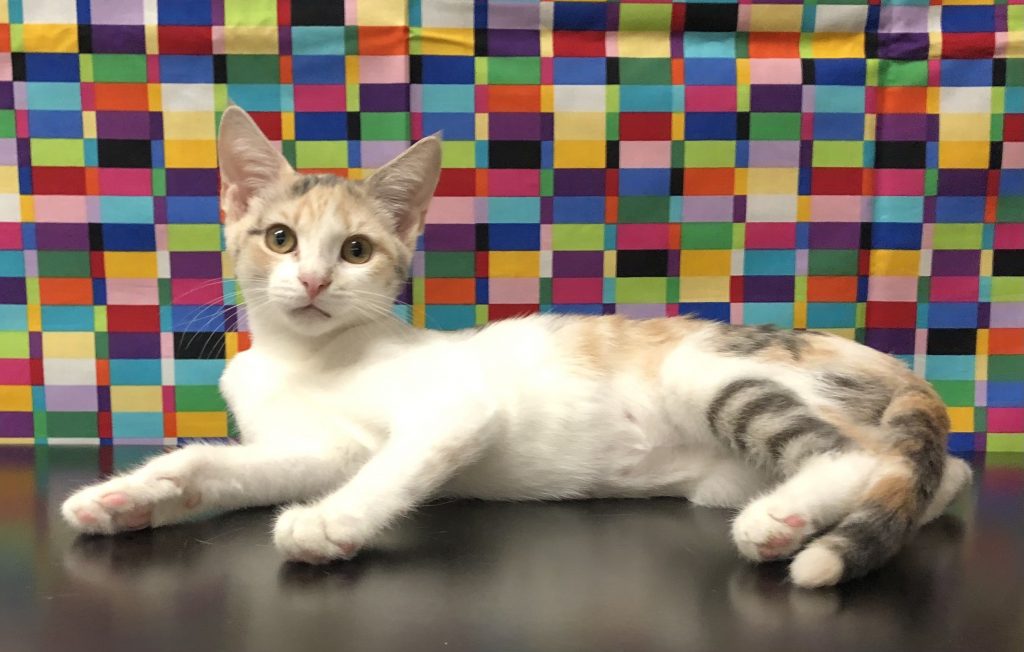 Frequently Asked Questions
Learn more about ACDC Rescue with the answers to some of our Frequently Asked Questions.
Founded in 2004, the Animal Coalition of Delaware County (ACDC) is a 501(c)(3), non-profit animal rescue organization that primarily serves Pennsylvania's Delaware County and immediate surrounding areas.
ACDC rescues and places homeless cats, dogs, and rabbits in the care of our loving foster homes where they are socialized and well-cared for until they find permanent adoptive families. ACDC pays for all veterinary care (i.e., veterinary examinations, vaccinations, spaying and neutering, microchips, and any necessary testing such as FeLV and FIV in cats) until the animals are adopted. ACDC also focuses on educating the public about the importance of spaying and neutering pets, as well as encouraging the humane treatment of companion animals.
Since its founding in 2004, ACDC estimates it has rescued and found homes for more than 2900 animals.
ACDC is entirely run by volunteers who are committed to ensuring that every animal has a loving and secure home. Volunteers foster ACDC animals, staff outreach events, design and hang flyers, return phone calls, transport and care for animals in the adoption center and the Cat Nook Cafe, help with fund-raisers, and more. ACDC is governed by a Board of Directors, also composed of volunteers.
It is estimated that between three and four million perfectly healthy and adoptable animals are euthanized each year simply because there is not enough space or resources to care for them. Using a foster-based rescue model, the founders of ACDC wanted to try and save animals who may not do well in a shelter environment.  Nursing or pregnant mothers, animals with medical issues, or just simply those who are scared and shy. 
ACDC is supported entirely by donations from the public and through any income generated from the Cat Nook Cafe.  Several fundraising events are held throughout the year and the organization also seeks funding support from grants. Because ACDC is run entirely by volunteers, all donations go directly toward benefiting the animals in the care of ACDC.
Until they find permanent adoptive families, the animals that ACDC rescues live in 'foster homes.' These are ACDC volunteers who have been screened and approved by the organization to be foster parents. The animals live in the home of their foster parent who cares for them as if they are their own. ACDC is always in need of foster parents. More foster homes mean more animals can be rescued.
The animals rescued by ACDC come from a variety of situations. Oftentimes, good Samaritans find homeless animals in need and contact us. Sometimes, animals are surrendered to ACDC by their owners for a variety of reasons such as finding that a family member is allergic to a pet. In some cases when an elderly person dies, the surviving family is unable to care for the animal(s) the person leaves behind. In addition, ACDC rescues from local animals shelters when they have animals that are not suited to a shelter environment.
You will need to complete an adoption application, which will be processed within four to five business days. You can complete the application on the ACDC website or download one to fill in by hand. Applications are also available at the adoption centers or the Cat Nook Café.  The organization takes the adoption of its animals very seriously, and as such, the adoption criteria is very strict.
You can always view the animals available for adoption on the Adopt Page. You can also meet a handful of the animals by visiting the organization's Adoption Centers located at the PetSmart in Broomall located at 2940 Springfield Rd or the PetCo at Granite Run Media at 1067 West Baltimore Pike.  In addition, ACDC sponsors and runs the Cat Nook Cafe at 18 W Winona Ave in Norwood.  The Cat Nook Cafe is our interactive cat foster home! 
The animals that ACDC rescues live in foster homes until they find their adoptive home. This  ensures that they are socialized, become used to human contact, and are monitored closely. ACDC's foster parents know each animal's personality very well—ACDC knows if an animal is good with children or other animals if they are independent or require a lot of attention. As a result, the organization is able to match adopters with pets that best suit them.
When you adopt through ACDC, the animal(s) you adopt will have received a thorough veterinary exam, be up-to-date on their vaccinations, have been spayed or neutered, microchipped, and received any necessary testing (i.e., Cats are tested for FeLV/FIV). Adoption fees start at:
$100 to $500 for a cat.

$250 to $700 for a dog.


$300 to $700 for a puppy.

$65 for a rabbit
*Adoption fees do not include 6% PA Sales Tax