Since 2004, ACDC Rescue has been helping to find homes for adoptable pets. Locally.
Learn more about some of our adoptable pets looking for their forever homes.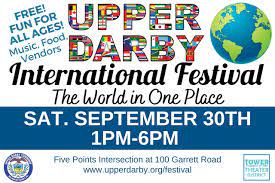 Upper Darby International Festival
Upper Darby Municipal Building
100 Garrett Rd Upper Darby PA 19082
The Animal Coalition of Delaware County ("ACDC"), A 501 (c) (3) non-profit organization, run entirely by volunteers. All profit, and donations made to ACDC goes towards the care and quality of life of the homeless pets in our care.